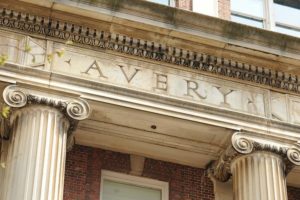 The Columbia University Libraries Web Resources Collection Program has selected Midwood Development Corp's website for inclusion in its Avery Library Historic Preservation and Urban Planning web archive to ensure its continuing availability to researchers. The Avery Architectural and Fine Arts Library collects books and periodicals in architecture, historic preservation, art history, painting, sculpture, photography, decorative arts, city planning, real estate, and archaeology — and now makes archival copies of important web resources for preservation and access purposes.
Columbia University Libraries will periodically collect the MDC site to provide public online access to the archived version(s) of middev.org to ensure its availability to researchers. A cataloging record of middev.org will also be available in the international online library catalog Worldcat and the Columbia University online library catalog, increasing the middev.org's visibility to the scholarly community.

The Avery Library documents all aspects of the "built environment" in New York City, from the websites of historic preservation groups to commercial developers to historical societies and parks conservancies and neighborhood associations. MDC is proud to be included in this important archive.