Linda S. Goodman, Executive Director
Linda joined MDC in 1993. She has a Masters in Urban Planning from Hunter College and a Masters in Special Education from Yeshiva University. In addition to being the chief administrative officer, Linda provides one-on-one counseling to first-time homebuyers and to homeowners facing foreclosure.
Veronika Povcher, Director of Accounting and Operations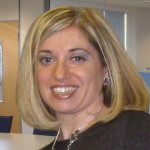 Veronika Povcher joined MDC in July 2005 as Receptionist/Bookkeeper. She has an AAS in Music and Art from the College of Music and Art (Vladivostok, Russia); an AAS in Accounting from Manhattan Community College; and she completed the Accounting Certificate Program at Brooklyn College. In 2008, she received a City Council citation for "unique personal achievement." Veronika received her BS in Accounting from Touro College in 2013.
Jason Kellman, Director of Supported Employment (Project Sweep)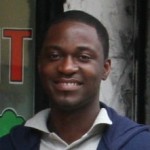 Jason joined MDC in July 2006 as Assistant Director of Supported Employment. He became Director in 2007. He studied at York College. In his own words, he is "retired,"  because "what I'm doing isn't a job, it's a way of life." For Jason, his work is not 8-4, but a "24-hour commitment to changing lives and creating a difference." Jason is assisted by Job Coaches Julia Akingba, Florence Benton, Carleen Butler, Kacy Reid, and George Saunders.
Lisa Witler, Director of Communications


Lisa joined MDC in 2013 with more than 25 years' experience in graphic design, advertising, publishing, and marketing. Lisa designs and implements strategies to broaden the impact of MDC's programs and events. In addition to managing MDC's website and social media, Lisa also maintains the Midwood Merchants Association's website and social media presence.
Julian Akins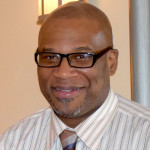 , Director of Youth, Recreational, and Arts Programs
Julian, who joined MDC in 2006, has a BA in Fine Arts from the Art Institute of Chicago. He wears many hats, overseeing all of MDC's youth programs, and teaching art at P.S. 197. Julian coordinates and instructs for MDC's three recreational programs for people with developmental disabilities (Print Shop, Arts Connect, and Project Connect). He also serves as Compliance Officer for MDC's OPWDD-funded programs.
Nina Akopyan, Bilingual Housing Counselor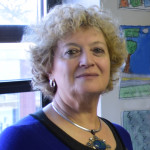 Nina joined MDC in May 2011 as an Administrative Assistant. She became MDC's full time Housing Counselor in May 2012. Nina has a combined Bachelor and Master of Science Degree in Electrical Engineering from Moscow University. Prior to joining MDC, Nina worked at FEGS, CAMBA, and Goodwill Industries.
Fay Snyder, Office Manager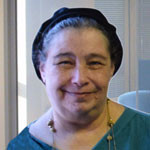 Fay has worked for MDC since 1997. A Midwood resident since 1982, she manages MDC's office and performs general administrative duties.
Barry Polinsky, Director of Community Projects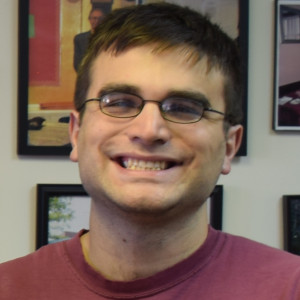 Barry is MDC's Director of Community Projects. He earned a Bachelors in Political Science from the University of Rochester, and a Masters in Public Administration from Baruch College.
Lucille Mauro, Afterschool Site Supervisor, P.S. 197  Lucille has worked for MDC in its afterschool and evening recreational programs for people with developmental disabilities since 1995. She has a Master's Degree in Special Education from Adelphi University and a BS in Physical Education from Brooklyn College.
Georgia Gelly, P.S. 326 Site Coordinator  |  Rita Velic, P.S. 199 Site Coordinator