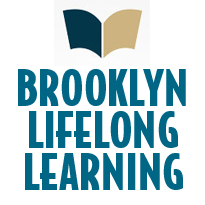 For adults who never stop experiencing life, there is a place and community in New York that celebrates learning.
Brooklyn Lifelong Learning (BLL) at Brooklyn College, a nonprofit organization offering intellectually stimulating courses for adults, offers something for everyone — with no tests, papers, or grades!
Brooklyn Lifelong Learning offers unlimited, non-credit classes and lectures, plus access to concerts, trips, and more at a very low fee. Also included are access to the Brooklyn College library and computer facilities.
Recent examples include:
Art
Renaissance & Beyond
Museum Walks & Talks
Film
Black Cinema
Alfred Hitchcock Classics
Health
Yoga, Pilates, & Body Awareness
Jostling Qi: Using Feng Shui
History
Civil War and Reconstruction
Significant Presidential Elections
Money Management
Basic Estate Planning
Retirement Income Planning
Drama
Actor's Workshop
Theatre Arts Performance
Mind Expanders
Reading the NY Science Times
Retirement & Aging
…and more
Social Bridge
Spanish Language
For more information, visit Brooklyn Lifelong Learning, call 718-951-5647, or email BLL@brooklyn.cuny.edu.