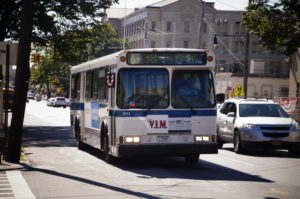 Public transportation – buses, subways, ferries and everything in between – is vital to moving New Yorkers each and every day. The New York City Department of Transportation (NYC DOT) wants to know how you travel, and what you would do to make the system even better.  Get involved.  Share your ideas.
NYC DOT is developing a Citywide Transit Plan (CTP) to plan for the future of transit in New York City, and account for where and how New Yorkers live today and into the future. With input from the community, the plan will identify citywide needs, values and a shared vision, and then define priorities for enhancing transit service for our neighborhoods and connecting all residents to safe, convenient and reliable public transportation.
Midwood residents are invited to share their travel patterns and provide input regarding what they would like to see from the transit system in NYC. Take the CTP survey here.
The survey will help the NYC DOT better understand both the trips that New Yorkers regularly take as well as those trips that people would like to take but perhaps do not due to current transit limitations.
For more information, click here.