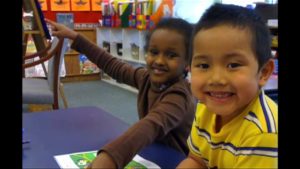 To give registrants as much time as possible to find a great pre-K program for the fall, Round 2 of pre-K applications is now open, and will remain open until

Tuesday, May 9

. 
If you already applied to pre-K, your offer letter will be sent on Thursday, April 20. Wait to see if your offer is right for your student, and if so, you can pre-register in person at the school with your student and the required documents by Tuesday, May 9. If you want to explore other choices, you can apply in Round 2. Remember–Round 2 is not first-come, first-served so there is plenty of time to apply in Round 2 after you get your offer.
Questions? Read the FAQs at nyc.gov/prek, call 718-935-2009, or email ESEnrollment@schools.nyc.gov.