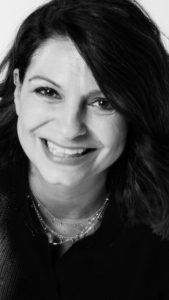 Midwood Development Corp (MDC) has named Lucia Rivieccio, LCSW, its Interim Executive Director. MDC's long-time executive director, Linda Goodman, retired last week.
Ms. Rivieccio was previously Chief External Affairs Officer at Edwin Gould Services for Children and Families where she oversaw strategy, development, communications, and government affairs. Lucia brings with her over 10 years experience with STEPS to End Family Violence, first as Clinical Director overseeing community-based and ATI programming, and then succeeding the Founder and Director, Sr. Mary Nerney. During her tenure, she led the organization through an 80 percent growth in revenue over seven years as well as overseeing the implementation of evidence-based practices; expansion of community- and Rikers-based programming; and the development of a Reentry program for formerly incarcerated women.
Ms. Rivieccio currently maintains a practice as a consultant to non-profits and is an Adjunct at Hunter's Silberman School of Social Work. Early career experiences include Manhattan Children's Psychiatric Center, Good Shepherd Services, and NY Presbyterian. She sits on the boards of the New York State Coalition Against Domestic Violence and Opera on Tap.
Ms. Rivieccio is a graduate of Smith College and received an MS in Social Work from Columbia University as well as a post-graduate certificate from the NYS Society for Ericksonian Psychotherapy and Hypnosis. Her experience includes sabbaticals in South America, India, and South-East Asia. A life-long New Yorker and accomplished soprano, she has called Brooklyn home for the past 25 years.