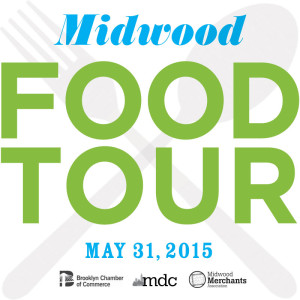 Registration is now open for the Midwood Food Tour! Join Ethnojunkie Rich Sanders on a culinary exploration of Midwood's markets and eateries on May 31st! This 90-minute walking tour will highlight some of the area's unique treasures. Cost is $15, and all attendees will receive a shopping tote and a copy of The Food Lovers Guide to Midwood. The group will meet at International Food, 1506 Avenue J, and the tour will begin promptly at 1 pm.
Please fill out the Registration Form below, then click the "Buy Now" button below to secure your spot. The fee goes directly to funding our programs and services. Thank you!
For more information, contact Lisa Witler.
Sponsored by the Brooklyn Chamber of Commerce